[Regulation]
[Timetable]
[Presentation of Tetra computer net]
[Interesting Internet addresses]
[Prices]
[First page]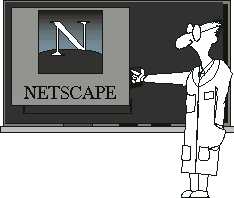 Regulation
The Regulation of the using of the Internet:
The using of the Internet happens on units: 1 unit = 30 minutes, in 1 unit you can take information of 500 kb, over 500 kb you have to pay an extra charge for each 100 kb.
The below enumerated services are included in the price of one unit (a,b,c,d,e,f,g,h,i,j,k,l,).At registering you have to ask for the proper computer:
World Wide Web (www) browse, the searching and viewing of the home page.
a. File Transfer Protocol (ftp). You can transfer files from the Internet, if they are not too big and they don't disturb the other participants. The transferred files can be taken home only on 3,5" floppies. You have to bring empty , formated floppies. Please store the transferred files on F:\ driver, (max. 10Mb). The transferred material must be first cut into pieces of 1,44 Mb. We do not save the transferred material.
Electronic mail (e-mail). Attention: The correspondence programme can send attached files, too, but their size is limited.
You can have a free of charge mail box. (If you want one ask for the help of the assistant)
The use of a scanner (1200 dpi).
The use of digital tablets.
The use of video camera for recording films *.avi format.
Recording of sound *.wav format.
The using if the Tetra server data base (You can search among 680,000 files).
The use of English - Hungarian and Hungarian - English dictionary (83,000words, possibility of automatic translation from English to Hungarian).
The use of the English and German language programs for elementary, intermediate and advanced levels.
The use of the typing program.
Allowances:
We assure allowances to those participants who have used 20 units, they may require The membership of TETRA INTERNET.
The members get an allowance of 10% per unit; we provide them an own user (F:\) for the storage of information of 10Mb, with his own registration password.
The suspension of the allowance:
If the services are not used for 2 months the allowances are suspended.
Other services (extra charged) :
Printing possibilities:

the use of ink jet printer (300 dpi)
the use of laser jet printer (600 dpi)

The use of TV tuner (the recording of TV programme in *.avi files, the use of teletext).
The possibility of using the Scanner (plane scanner 9,600 dpi)
The obligations of the users:
at arrival to hand in the member card or the identification card
mustn't install any other programmes on the computer
the changing of the parameters of the computer are forbidden
at leaving after the handing over of the computer he gets back his member card or identity card, and is responsible for the eventual damages he made
it is forbidden the viewing of sex, pornographic, horror pages
[Regulation]
[Timetable]
[Presentation of Tetra computer net]
[Interesting Internet addresses]
[Prices]
[First page]